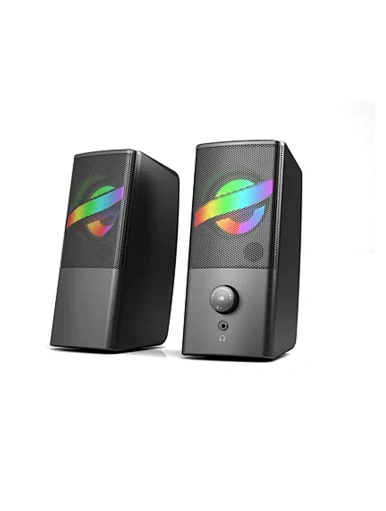 N96 2.0 RGB Gaming Speaker
N96 RGB 2.0 Gaming Speaker With Stereo Core.
N-96 2.0 RGB Gaming Speaker
---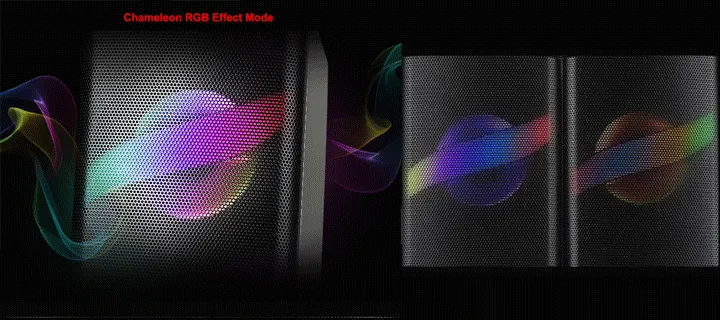 2.0 Channel Stereo Core

Equipped with advanced sound drive unit with full range 2.0 channel stereo core. Excellent in high-performance precision drive and 360° surround sound design. Enjoy the best stereo effect.
---
Easy Control

Volume control/headphone jack on the front of the right speaker, delicate volume knob combined with on/off switch ensures you a convenient and precise volume adjustment. Just adjust the volume on the desktop, bid farewell to the trouble of wire control. Additional geared up with extra audio port supports your other peripheral devices' needs.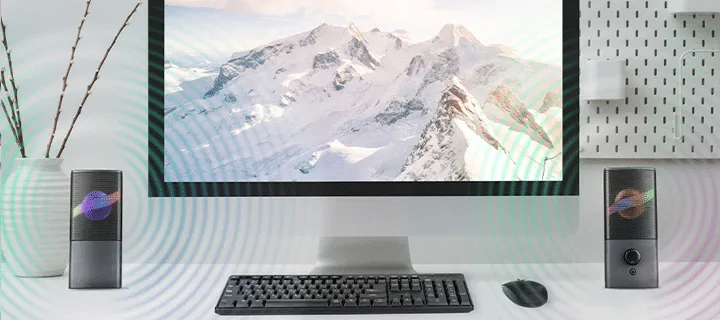 ---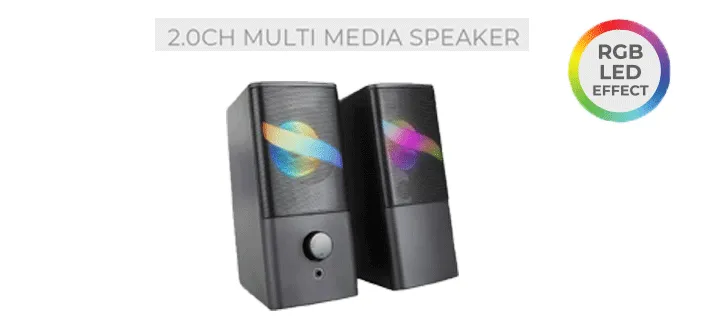 Indispensable RGB Effect
 
The alternating colored lights are attractive in the dark. Enhances the atmosphere for watching movies and playing games. 
---
  
Full Compatibilities & Plug and Play
 
The USB cable for power and the aux-in cable for the sound. Work with any device that has a standard 3.5mm headphone jack, such as desktops, laptops, cellphones, tablets, gaming desktops. (If your device doesn't have a USB jack, the USB cable can be directly plugged into the AC outlet or any 5V charger power supply)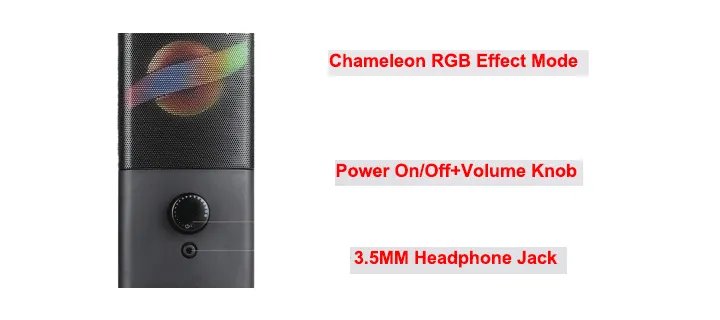 ---

DIMENSIONS & WEIGHT
1. Height: 185.00mm (7.28") | 2. Length: 88.00mm (3.46") | 3. Width: 102.00mm (4.01") |  Starting Weight: 1600g (2.25lb)
Important Details
Weights vary depending on configurations and manufacturing variability.
---
Huizhou Kingleon Technology Co., Ltd.