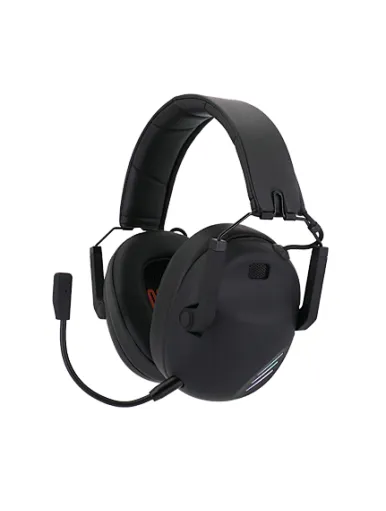 KL-G900 Wireless Gaming Headset
KL-G900 Wireless Gaming Headset with Bluetooth or 2.4GHz Connection.
KLG900 Wireless Gaming Headset
---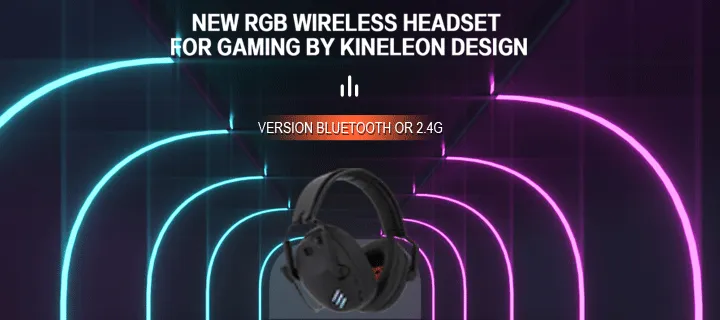 Bluetooth or 2.4G Versions Available

KL-G900 wireless gaming headset offers a choice of two wireless connectivity versions. It is fast and the sound quality is excellent, delivering lossless Bluetooth connection and state-of-the-art low latency technology to create a virtually seamless sound experience. Allowing you to enjoy an immersive gaming experience with no hassle.
---
Intuitive Headset Controls 

Quickly adjust the audio volume and the microphone using the volume wheel on the headset's earcup. MUTE/UNMUTE your voice while playing. Use intuitive controls to play like a pro.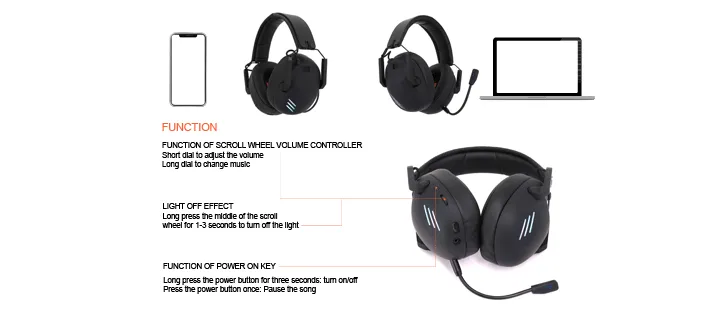 ---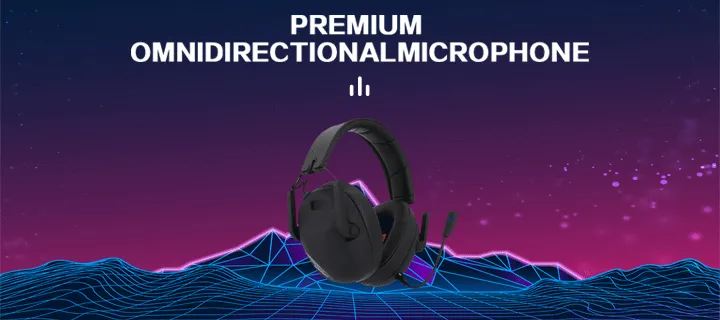 Noise-canceling Anti-static Mic
 
360° premium Omni-directional and bendable microphone arm can be fixed to any position to ensure the clearest voice pick-up, filter out surrounding environmental noise, and eliminates static. KL-G900 noise-canceling headset with microphone provides real-time in-game chat without delay, making it easier to communicate with team-mates, friends, and family without unnecessary interruptions.
---
 Immersive Gaming Experience 
 
The high-precision 50mm high-quality driver unit brings you a vivid sound field, clear sound, and shocking sound, which can meet your requirements for sound. The accuracy of acoustic positioning improves the sensitivity of the speaker unit. Suitable for a variety of games, but also for movies, music and more.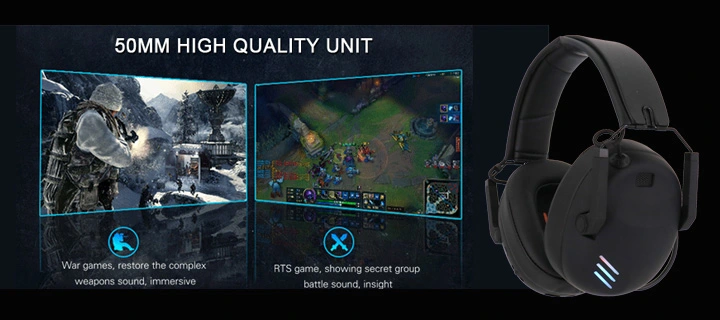 ---

DIMENSIONS & WEIGHT
1. Height: 215.00mm (8.46") | 2. Width: 190.00mm (7.48") | 3. Depth: 85.00mm (3.34") | Starting Weight: 370g (0.81lb)
Important Details
Weights vary depending on configurations and manufacturing variability.
---
Huizhou Kingleon Technology Co., Ltd.