How to adjust the Bluetooth speaker with volume control
author: huang
2022-09-08
2.0 GAMING SPEAKER| 2.1 GAMING SPEAKER| GAMING SOUNDBAR| GAMING HEADSET
 
How to adjust the Bluetooth speaker with volume control?
 1.
The Vol
+ - button on the Bluetooth speaker is used to adjust the volume. Usually, to increase the volume, press and hold the Vol + button until you release it (it will become the next song), and the volume will increase. When the volume reaches the maximum, usually the Bluetooth speaker will say a word or drip a few times.
2. Another is the sound source device to which the Bluetooth audio is connected, such as the
connected mobile phone
. You can change the output sound of the Bluetooth speaker by adjusting the volume of the mobile phone.
Bluetooth speaker with volume control
 can adjust the volume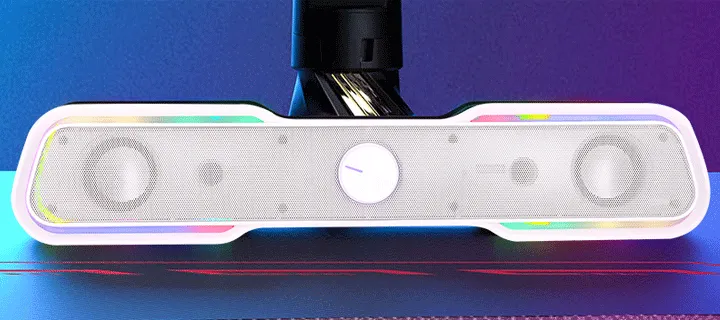 The method of
connecting Bluetooth speakers
is as follows:                                                      
1. First, ensure that the Bluetooth speaker has sufficient power;
2. Turn on the mobile phone Bluetooth and enter the Bluetooth list;
3. Select the device in the list to connect. If the connection fails, try to ignore the device.