How to better choose the right speaker for yourself ?
author: Ada Wu
2022-12-06
2.0 GAMING SPEAKER
|
2.1 GAMING SPEAKER
|
GAMING SOUNDBAR
|
GAMING HEADSET
How to better choose the right speaker for yourself ?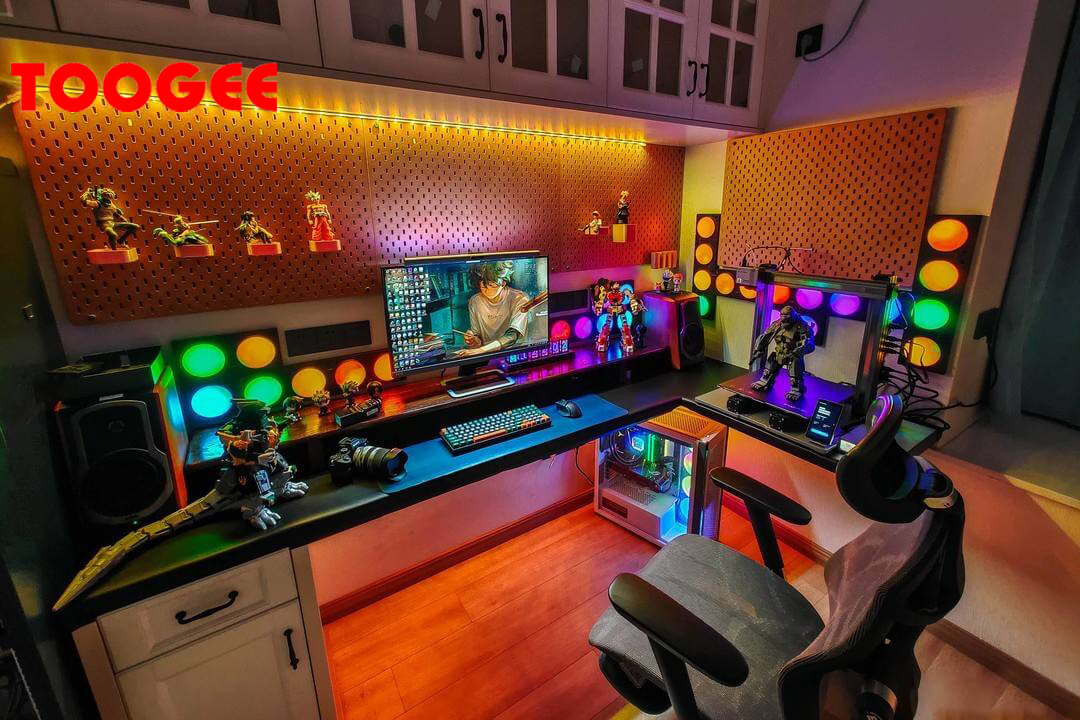 Nowadays, a variety of 
music speaker
on the market often make people feel dazzled. In the process of selecting speakers, there are also some mistakes more or less. In particular, there are several aspects of low-quality speakers that are just the "domestic ugliness" that businesses have been hard to cover up, which will certainly not be exposed to us.


In fact, as an ordinary consumer, in the purchase and sales relationship with seriously asymmetric information, some irresponsible businesses have led to many misunderstandings. It is necessary for us to make some necessary corrections, hoping to help consumers. Now let's take a look at how to purchase speakers.
Myth 1: Will expensive speakers have good sound quality
It is generally said that the sound quality of the computer accessories speakers is determined by the price, but the price is not the only standard for purchasing high-quality speakers. What matters is the sound quality of the speakers, because the price and sound quality are not necessarily proportional.

That is, it does not mean that you will enjoy double sound quality if you pay twice the price. Even the CPU is the same. You may not be able to buy a CPU with double frequency if you pay twice the price. Even if the frequency is double, its performance may not be double.

This is even more obvious when it comes to speakers. Personally, the so-called "excellent sound quality" has always been the patent of those "audio enthusiasts". It is difficult for the author to understand what audiophile masters describe sound quality.

However, although some 
computer speakers subwoofer 
are not very fancy in appearance, the sound quality can also be intoxicated by the author, and the price is not expensive!
Myth 2: When buying a speaker, you should not just look at the advertisement, but also the actual effect
Now there are many brands of multimedia speakers in the market, and a large number of products will inevitably lead to a mixture of good and bad. It is inevitable that advertising campaigns and some concept hype will be supplemented.

Some manufacturers are trying every way to emphasize the differentiation of their brands, and their appearance design is changing. In fact, they are often new bottles of old wine, and many places are not satisfactory. I have seen several brands of speakers recently.

The features introduced in the promotional materials look very attractive, but after trial, I found many problems, which is far from what the promotional materials said! The power of one model is not enough, and distortion occurs when the volume is turned to half.

The screw for fixing the stereo speaker of the other model is damaged. It can be seen that it was not installed by the machine, but manually twisted. Therefore, do not blindly believe in the speaker vigorously promoted by the advertisement to avoid mistakes in selection.

It will be too late to regret! Of course, everyone's auditory perception of audio music speakers is different, so when choosing speakers, they should focus on their personal feelings. It's good to feel comfortable. In this way, the speakers they buy can be consistent with their personal taste, while those recommended by friends and Business Love may not be suitable for their own style.
PART 2