How to judge the sound quality of speakers
author: Ada Wu
2022-12-21
2.0 GAMING SPEAKER
|
2.1 GAMING SPEAKER
|
GAMING SOUNDBAR
|
GAMING HEADSET
How to judge the sound quality of speakers?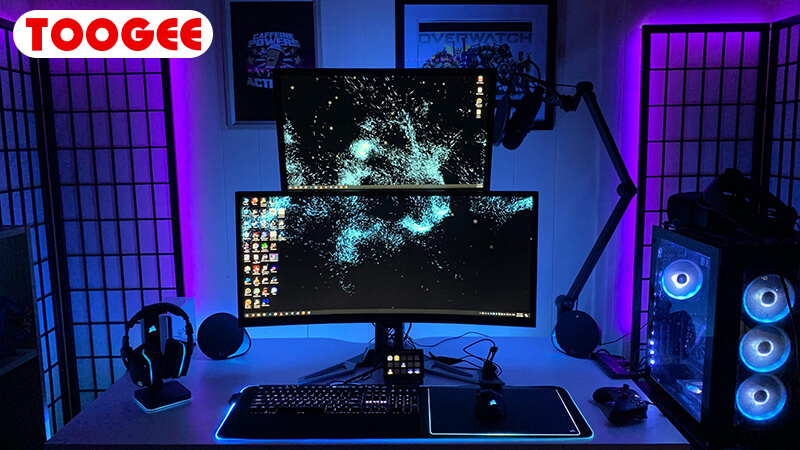 The sound of the music mini speaker
is good, mainly depends on frequency response.The middle end speaker is the second speaker below.For example, a bookcase, frequency response
55HZ-20KHZ, the lowest frequency of this speaker is 55Hz bass.

Generally, a 5-inch speaker is 55Hz bass.This kind of bookcase has average sound quality, good alto and bass, and can be bought for more than 1000 yuan.Another bookshelf box has a frequency response of 55HZ-20KHZ (+/- 3db). This speaker is the HiFi speaker.
One more (+/- 3db),which the frequency response error is 3 decibels, which is a high-resolution speaker, and the price is 3000 to 6000.
Premium speakers:
The
best speakers stereo
 is a broadband, high-resolution HiFi speaker.
Broad frequency band means low bass frequency, 20HZ-20KHZ (+/- 3db) means the lowest frequency of 20Hz, and the highest frequency of 20000 Hz means the most perfect broadband speaker or HiFi sound quality. Speakers with such parameters cost hundreds of thousands.
In addition, advanced broadband loudspeaker with low bass:
Frequency response at 37HZ-20KHZ (+/- 3db), 37 Hz subwoofer floor computer speakers gaming, HiFi sound quality, can be purchased for 4000 yuan.
As long as you know the meaning of the speaker parameters and don't listen to the sound, you also know whether the speaker is good or not.
The speaker can neither have style nor personality. It can only be HiFi (High Fidelity), which can only ensure the authenticity of natural sound.
If the frequency response parameters of the speaker are good, the consistency of the sound of the speaker is unified, and there is no large error in the frequency response.
If the speaker has its own style and personality, the speaker is defective, and the frequency response parameters are not good, it is not a HiFi speaker.
The parameters of famous brand speakers are true and reliable. Parameters of miscellaneous speakers. It may be false.