How to select a gaming headset?
author: Liddy
2022-09-16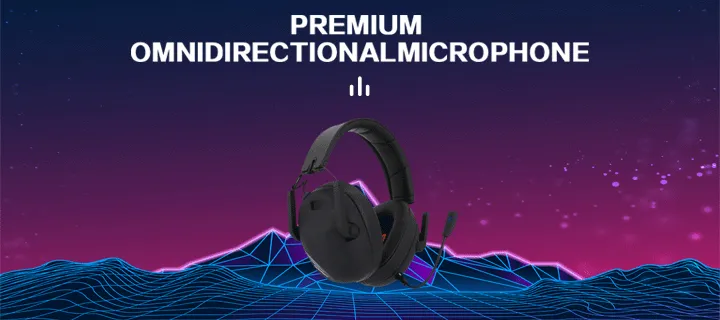 How to select a gaming headset?
In fact, many people still don't know the difference between gaming headsets and music headphones. Music headphones are mainly used for listening to songs, requiring a balanced high, medium and low bass, soft connection, and restoring the sound source as much as possible. While gaming headsets are different, which need a lot of strong function of listening to the sound and identifying the position, you can't all enemies come to you, and you don't even know where the footsteps are coming from, and you need a gaming headset.

As the saying goes: Sharp tools make good work. For friends who often play games, a game headset that suits them is essential. An excellent gaming headset can not only help you accurately "hear" the direction of the enemy's attack during fierce battles, but also reduce fatigue when wearing it for a long time with a user-friendly and comfortable design, allowing you to "fight" for a long time. can be kept in the best condition. So, how to choose a suitable gaming headset?

In my opinion, there are two main important points for the selection of gaming headsets. One of them is that the sound positioning is accurate enough. As we all know, in games, especially in competitive games, "listening to the sound position" is particularly important, which directly determines whether you can play better in the game; the other is that it must be comfortable to wear. Generally, playing games is a process of several hours. If the headset is not comfortable to wear, it will directly affect our state, resulting in a bad game experience.

If these two preconditions are met, choosing wired or wireless, with or without lighting. Generally speaking, wired headsets are more suitable for computer games, because there is no delay in transmission. If you want to choose wireless headphones, then 2.4G wireless headsets are also possible, and this transmission delay is very low. If the gaming headset has RGB lighting effects, it will greatly increase the gaming atmosphere. At present, most gaming headsets on the market have RGB lighting effects.

The above is some of my experience sharing, hope it can help you. If you need, you can also contact us, we can provide wired/wireless headphones for you to choose.