How to select game computer speakers
author: Ada Wu
2022-12-12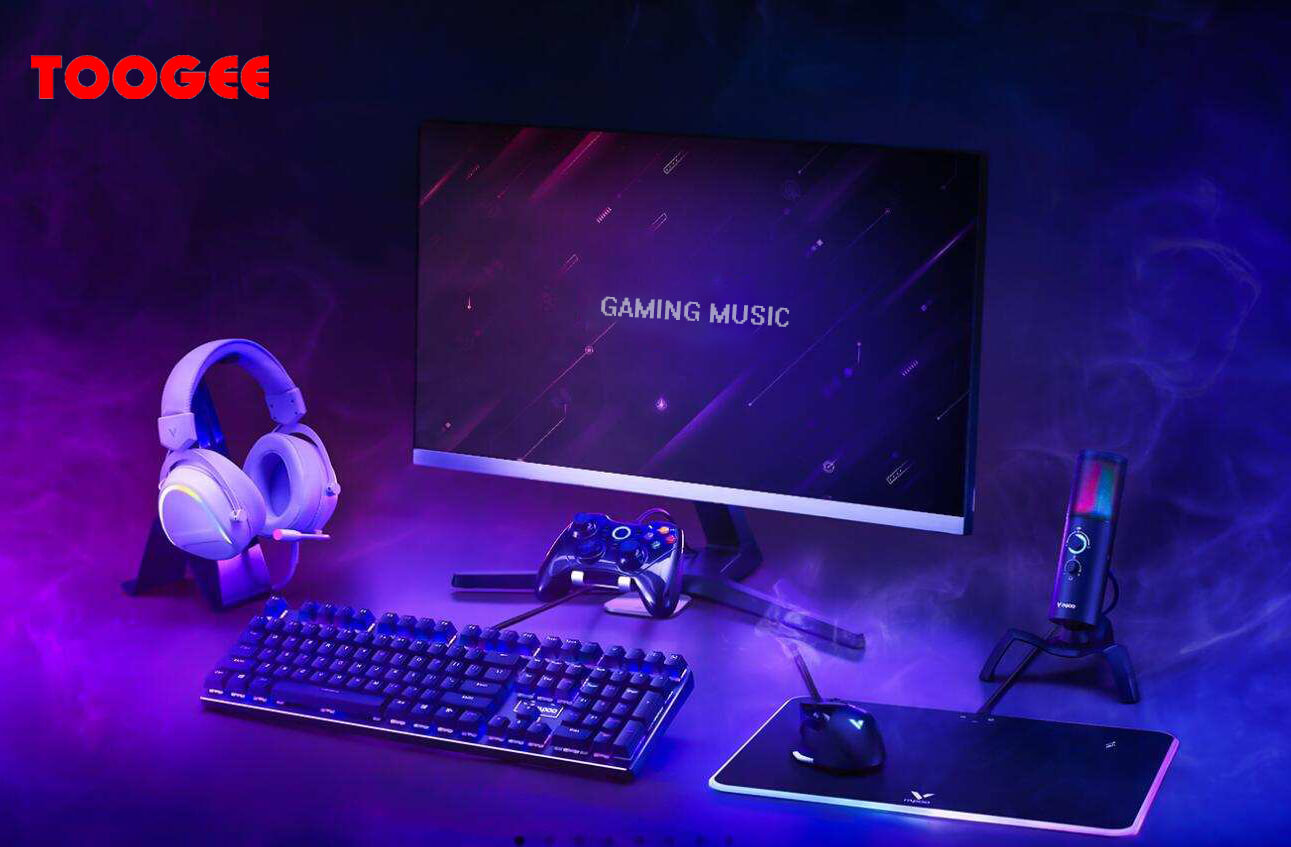 2.0 GAMING SPEAKER
|
2.1 GAMING SPEAKER
|
GAMING SOUNDBAR
|
GAMING HEADSET
How to select game computer speakers ?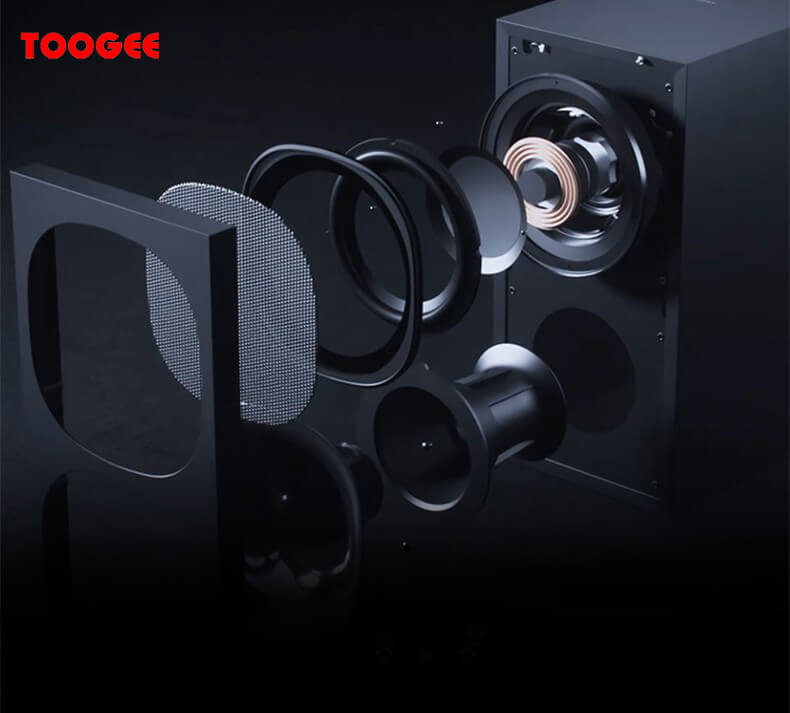 1、
2.0 Computer Desktop Speaker
Two channel stereo speakers. In terms of form and structure, it is generally divided into two types: separated type 2.0 and integrated type 2.0. The separate 2.0 speaker is a combination of two independent boxes, which are left channel speakers and right channel speakers. Connected 2.0 speakers are left and right channels in different positions on the same box to meet the stereo effect. This structure is generally a multi-functional portable stereo speaker, such as Bluetooth, radio, card insertion, external input and other functions.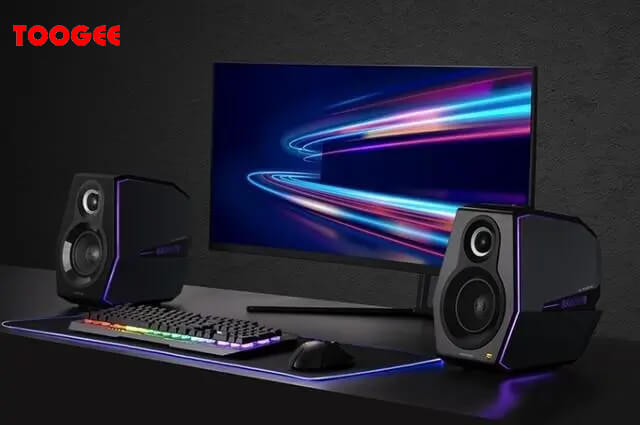 2、
2.1 Audio Stereo Speakers
2.1 The sound system is composed of a subwoofer (commonly referred to as a subwoofer) and a pair of full frequency portable speakers with bass (commonly referred to as a satellite box). A small number of 2.1 speaker satellite boxes will be made into two frequency dividers.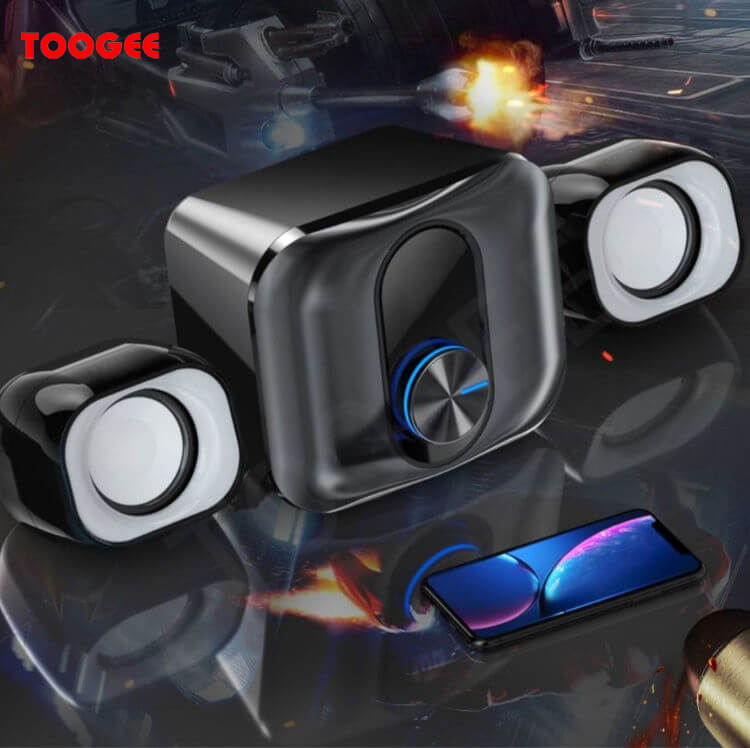 3、 5.1 Sound Box Speaker
5.1 Sound effect processing is a relatively perfect sound solution, which can meet the super requirements of computer games and home audio and video. Therefore, the traditional dual channel audio has been withdrawn from the stage of advanced audio. In order to give full play to multi-channel capabilities, it is necessary to clearly understand how to configure and use the entire system. 5.1 The sound equipment of sound channel shall include: 2 front speakers, 2 rear speakers, 1 center surround and 1 subwoofer. These five sound channels are independent of each other. The ". 1" channel is a specially designed subwoofer channel, which can produce computer speaker subwoofer with a frequency response range of 20~120Hz.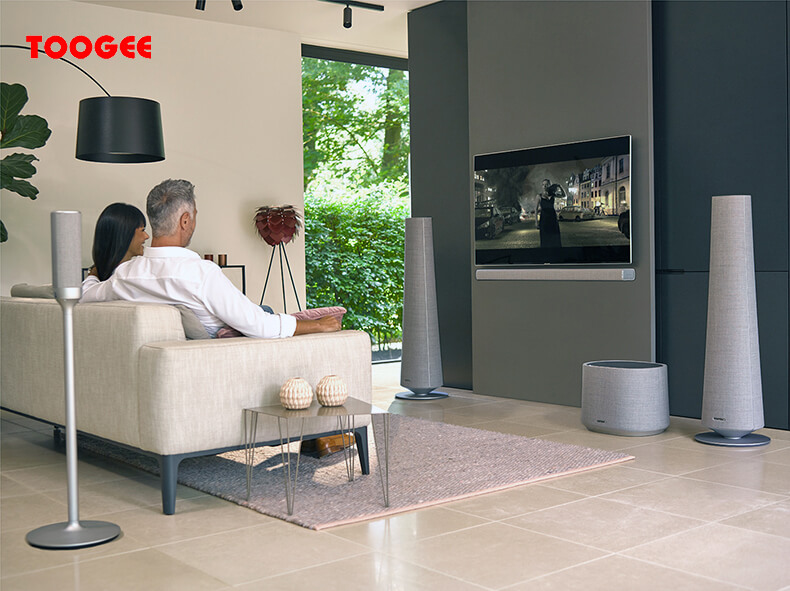 In fact, there is a 7.1 sound system, but I will not introduce it in detail, because computers are basically unavailable.
In fact, most players choose 2.0 and 2.1 types of audio, because 5.1 and 7.1 are too expensive, tens of thousands, or hundreds of thousands. 2.0 and 2.1 are practical choices. I recommend 2.1 for 2.0 and 2.1, because 2.1 has a subwoofer, which is especially useful when playing games or watching movies. For example, the explosion scene is more sensitive to gunfire.
Therefore, 2.1 speaker system is the best choice after comprehensive consideration. However, the following three points should be noted when choosing 2.1 speakers:
1. It's better to choose wood speakers. Of course, the price is more expensive than that of plastic speakers, but it's definitely worth it. Wood speakers have a sense of coming from nature.
2. Try to choose a bigger stereo. The stereo is too small to shock.
3.Try to choose speakers with long brand, high quality and good quality.