How to select wired and wireless gaming speakers (features)
author: Ada Wu
2022-11-25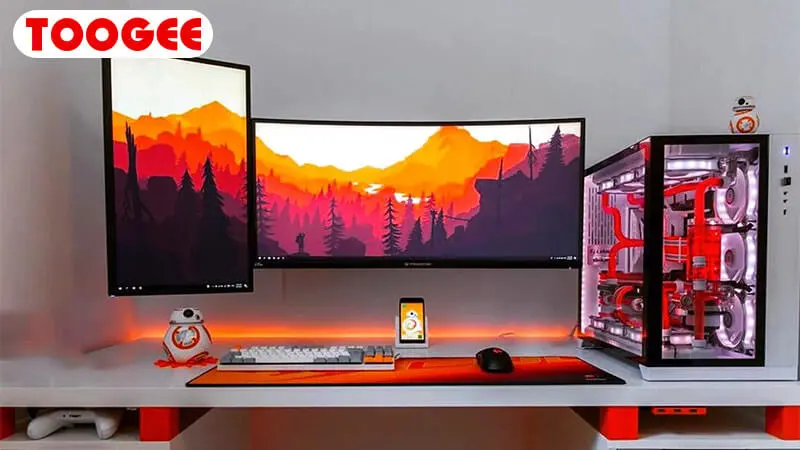 Wired speaker
:
1. Wired mini speaker 
audio transmits and transports sound through usb and 3.5mm cables,which is not easy to be damaged during transportation. Sound retention is high and distortion is low.
2. When the wired computer stereo speaker 
is connected to the microphone and other equipment. The sound retention is relatively complete during the sound output. In general, the rated power of wired audio speaker is relatively high, which can be used for a longer time and its sound intensity is relatively large.
3. It can be directly connected to the computer and mobile phone without delay. At the same time, these buttons can also be used to adjust the volume and light changes of the pc speakers for gaming. It can synchronize with our music playing action, and also has components with Bluetooth function
4. It also has two USB cables and 3.5mm ports that can be connected to the computer. Direct connection, no need to install drive.
Wireless speaker:
1. Compatible with multiple devices. Bluetooth technical specifications are globally unified. As long as, you have Bluetooth adapters for mobile phones, laptops, IPDA, computer peripherals and other devices. You can easily connect Bluetooth devices for data transmission or voice communication.
2. Simple operation. Turn on the wireless Bluetooth speaker, and turn on the Bluetooth search function of your mobile phone to search for Bluetooth devices. Then you can connect the devices and use them gently.
3. Rich modeling and various functions. Many wireless Bluetooth speakers on the market now have wireless charging, lights, mirrors, answering phones and other functions, which also have various shapes.
No matter what kind of speakers are, they all have their own advantages. Although wireless is the best embodiment of the development of science and technology, we can see the development of science and technology.
However, compared with wired speakers. You cannot leave the connected device too far after connecting to Bluetooth wirelessly, which will also cause the audio to be out of sync. At the same time, wireless also has the disadvantage of delay time, which will cause the device to be playing audio, causing the speaker to be unable to keep up with and requiring time to connect to.
For wired speakers, good audio requires high-quality and complex signal transmission media, and audio signal lines are used for connection. Wireless audio signals will be affected by the surrounding environment, and some signals will be lost, leading to sound distortion.
Of course, even if the signal line is used. It cannot guarantee that the signal will not be damaged or lost. It can only be said that the higher the signal line is, the less the signal will be lost.
However, if you simply listen to music in order to take care of the style of home decoration, it is recommended to choose wireless.
If you want to experience high-quality audio and video enjoyment, you should choose a wired audio system. You can choose your own speakers according to your needs.
Game enthusiasts and speakers audiophile
can choose wired pc computer speakers 
to better experience a better atmosphere.