How to use PC RGB speakers
author: huang
2022-09-29
2.0 GAMING SPEAKER| 2.1 GAMING SPEAKER| GAMING SOUNDBAR| GAMING HEADSET


 
 How to use the
PC RGB speakers
?
The so-called portable
PC RGB speakers
is actually a PC RGB speakers with Bluetooth technology. Due to the built-in Bluetooth chip, the
Bluetooth connection
replaces the audio equipment connected with traditional wire rods. It can be used wirelessly with mobile phones, tablets, computers, laptops and other devices, so that users can avoid annoying wires and freely listen to music in various ways, especially for outdoor use.
PC RGB speakers
are mainly
portable speakers
, which are generally small and portable in shape. Bluetooth speaker technology has also been gradually valued and accepted by consumers because of its user-friendly characteristics. In the early days, most of the common Bluetooth speakers on the market were mono speakers. However, with the improvement of user needs, some multi-channel speakers with excellent sound quality (two or more speaker units) have also emerged.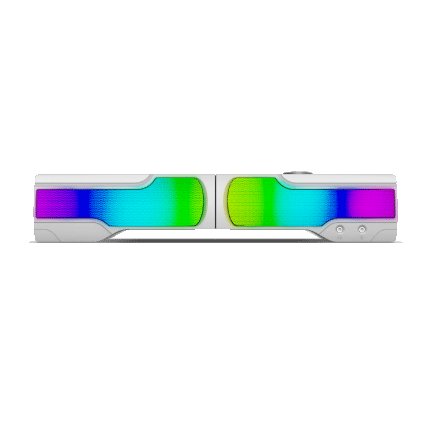 How to use a PC
PC RGB speakers
1. First of all, your computer must have a Bluetooth module. If not, please configure a Bluetooth interface of USB interface.
2. With the Bluetooth module, the computer must also be installed with a Bluetooth management software, such as IVT BlueSoleil. After installing IVT BlueSoleil, plug the external Bluetooth (if the computer does not have built-in Bluetooth) into the USB interface of the computer
3. Open the software, turn on the Bluetooth audio power, double-click the search device in the software interface, and when the Bluetooth audio is found
4. After the device, double-click the search service to find the Bluetooth high-quality audio service. At this time, you may need to enter the connection password. After entering the password, you will be prompted that the connection is successful
5. At this time, the audio device will be automatically switched to the Bluetooth audio, and you can use the
Bluetooth audio
to play music  
Please leave your inquiry ASAP.
Address: 501, Building 7, Guozhaojiahong Mansion, Longhu Avenue, Huicheng District, Huizhou City, Guangdong Province, China. 516005