Different Between 2.1 and 5.1 Channels audio speaker
author: Ada Wu
2022-12-23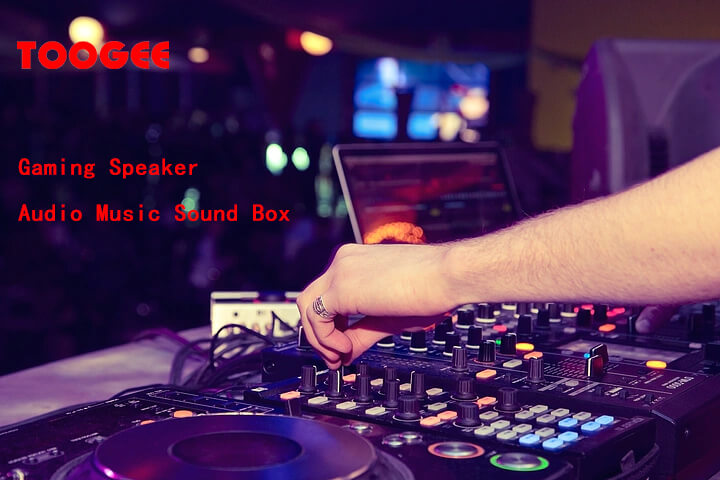 1. Different number of speakers
2.1 Channel refers to two speakers plus a subwoofer
. These two speakers simplify the stress function and are integrated into the subwoofer.
5.1 channels are five small speakers, called satellite speakers, and then a subwoofer. The positions of the satellite speakers are left front, right front, left rear and right rear. Because the human ear cannot accurately identify the direction of stress, the subwoofer can be played more freely.
2. Different sound field reduction
When the five speakers of 5.1 channels are correctly placed and the game or movie supports 5 channels, you can hear the voice behind you, such as someone calling you behind, a car chasing you behind, etc.
2.1 There are only two speakers in the sound channel. The two tweeters are two channels left and right respectively. The bass of the subwoofer is shared regardless of the left and right, so it is impossible to create that atmosphere.
3. Different sense of presence
2.1 Channel can form the simplest stereo bluetooth speakers or wired
.
During the recording process, the sound is allocated to two independent channels, so as to achieve a good sound positioning effect.
When listening to music, the audience can clearly distinguish the direction of various instruments, so that the music is more imaginative and closer to the live experience.
5.1 channel is the most common form of home theater surround sound speakers for TV, which can create an excellent surround sound field and highlight the character dialogue of the film.

In addition, the perfect sound can be heard only when 5.1 channels have mastered the intersection of the sound field, and the requirements are high.
Strictly speaking, when listening to music, you should use stereo sound, which is two channels (two speakers). When you listen to music or watch a performance in a concert hall or theater, whether it is a symphony band or an electroacoustic band, it is in front of you (unless you turn your back to the player).

The sound is transmitted from your front to your ear. There is no sound from behind. Even if there is a reflection sound, it is not a direct sound, It is not in accordance with the natural law to artificially process the original positive music sound into the space music sound.

The 5.1 channel is used to enjoy movies and live concerts (because the audience part needs to be recorded in live concerts). The 1 piece in 2.1 is the middle speaker, which reflects the language sound.

The language sound is reflected in one point, the band voice is reflected in one aspect, and the film and concert voice is reflected in space, For example, thunder and lightning, gunfire, forest effects, urban noise, etc., 5.1 channel sound speakers tv will be vividly displayed.

However, there is a premise that your audio and disc must be of high quality, otherwise it looks like several speakers, but actually there is no real effect.