Is the audio industry indifferent? Domestic leading enterprises can expand
author: Ada Wu
2022-12-21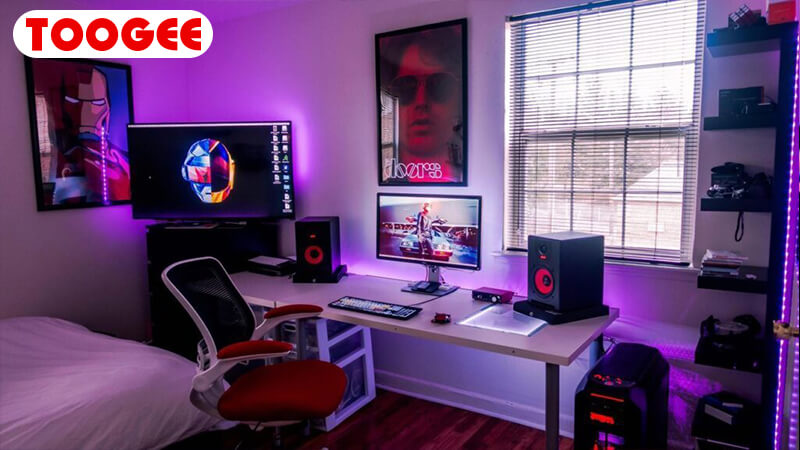 Since the 21st century, people have been talking about the cold winter of the audio industry in 2003, and comparing the prosperity of the 1980s and 1990s with the so-called "depression" to support the view that "the audio industry is no longer brilliant and has no future". There are three common reasons:
1. Under the impact of the digital age, modern people have diversified entertainment methods, and music and movies are no longer the only choices.
2. Internet music resources are scattered and people are not willing to pay for them.
3. It is expensive to build a sound system and difficult to select and match, so people have no time to study too professional sound knowledge.
But is that really the case? Don't be fooled!
If you want to know whether a person's point of view is correct, you need to see his purpose. In depth observation, you will find that some people in the audio industry have never really quit the industry, but have never thought about quitting.
Most people know that the
audio industry is a potential industry
, and there will be many new growth points in the future. They want to occupy more dividends, so they threaten to publicize the "hopeless" theory. They never believed in the argument that "the audio industry is no longer brilliant". It is true that they want to persuade potential competitors out of the track, and it is false that there is no hope in the audio industry.
The future of the audio industry is promising, developing and promising
Influenced by the impact of the information age and the diversification of entertainment methods, people's willingness to consume audio has declined, which is a commonplace topic. Most people are too pessimistic when talking about this matter, and do not correctly understand the internal driving force and irreplaceable of sound.
"Listening" is one of the most important senses of people. Optimizing this sensory experience can bring physical and mental pleasure and ultimate spiritual resonance, which is why people need sound that can present good news.
Mobile phones, computers, tablets, televisions and other more attractive electronic devices can give people more visual enjoyment, but the thin speakers inside these devices are bound to be unable to present satisfactory sound. In the real pursuit of hearing, a good set of sound is indispensable.
In addition, the current situation of the epidemic is uncertain. If there is a slight disturbance, there is a risk that the entertainment venues outside will be suspended. Many people have to put their originally rich entertainment plans on hold.
Therefore, more and more smart people pay more attention to the investment in family entertainment. Listening to music and watching movies are important parts. From listening rooms, home music centers, home theaters to simple listening to music and watching plays, they all need one or more complete sound equipment. Hi Fi sound and AV sound have huge demand potential.
Never underestimate the potential of the audio market
Modern people are a generation with pursuits. Never underestimate their willingness to pay for cultivating their sentiments. Even in fragmented leisure time, more and more people are dedicated to pursuing better listening enjoyment.
Now, people can be seen everywhere asking "What kind of speakers for stereo should I wear when watching movies" and "
What to choose for the first set of stereo speaker audio
?" It is not difficult to see that more and more people are interested in audio, and these new blood has brought infinite vitality.
In order to pursue better sound and provide better audio-visual enjoyment for family and friends, people with taste are increasingly demanding for the sense of hearing. As long as the sound effect is good enough to achieve the sense of experience they want, there are not few people willing to pay for it.
As for the fact that modern people have no time to study too professional audio knowledge, good service can solve all problems. In view of the fact that modern people have limited time, we should always pay attention to their purchase, installation, debugging, and later play methods, and provide professional detailed answer services, such as how to assemble the audio music mini speaker, where to find music resources, so that they can "spend the least time listening to the best sound", which will dispel the concerns of most people.
Never underestimate the potential power of the audio market. When the market is bad, it is obviously useless to blame the problem on the market. It is a wise choice for audio practitioners to think about how to flexibly change the deadlock and seize the opportunity.
I only bought the right mini woofer speaker, not the expensive one.
The problem that restricts the development of audio is not whether it is expensive, but whether it is worth it. As long as we use affordable materials and fine workmanship, do a good job in quality control, present a good voice that makes everyone feel worthwhile, and provide worry free services, people will be much less sensitive to prices.