PC soundbar USB No sound processing method
author: huang
2022-09-26
2.0 GAMING SPEAKER| 2.1 GAMING SPEAKER| GAMING SOUNDBAR| GAMING HEADSET


 
 PC soundbar USB No sound processing method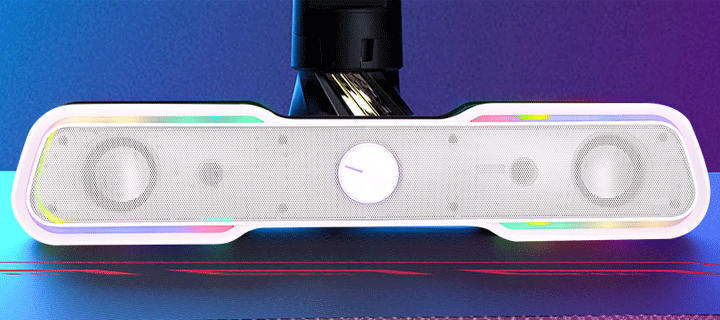 1. First, check whether the Bluetooth driver of the computer is correctly installed. Right click "Process" on my computer, click "Device Process", and then click "Universal Serial Bus Control". If there is a yellow exclamation mark in front of it, the driver is incorrect, please download the correct driver from the official website or use the driver wizard to download it actively.



2. After you acknowledge that the driver is correct, right click the small speaker in the lower right corner of the computer to select the "Play Device" "Select" Play "tab, and you will see the connected play devices.



3. Select "Bluetooth headset" from the broadcast preparation, click "Set as default" below, and then click OK.

4. Place the mouse over the small speaker at the lower right corner, and you will see that the small speaker at this time appears as "speaker (bluetooth): 100% of the sound now appears on the headset.



5. Open a sound file at random to test, and then admit whether it is correct.



The computer Bluetooth headset is connected successfully but there is no sound



matters needing attention



It is necessary to acknowledge whether the drive is correctly installed. If the drive is not correctly installed, the method will be successful.