How portable music box?
author: huang
2022-09-06
2.0 GAMING SPEAKER| 2.1 GAMING SPEAKER| GAMING SOUNDBAR| GAMING HEADSET


 
Specific usage of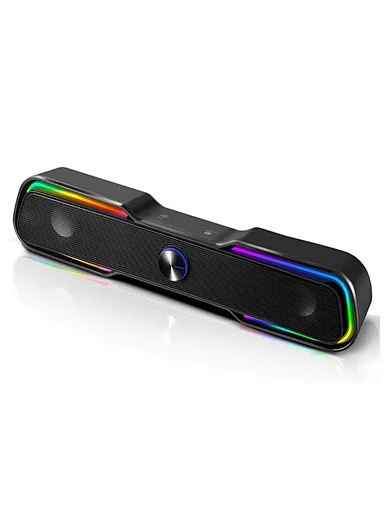 portable music box
Insert the memory card or U disk directly into the speaker and play it after starting up.
Use environment.
Try not to place it in direct sunlight, and do not place heavy objects on the top of the Bluetooth stereo to avoid deformation of the housing. In addition, attention should also be paid to the ambient temperature of portable Bluetooth audio. Generally, the normal ambient temperature of audio equipment should be 18 ℃ ~ 45 ℃. If the temperature is too low, the sensitivity of some components such as electronic tube machine will be reduced.
Power on and off.
Some split portable music box devices should first turn on the CD player and other main audio sources before turning on the audio unit; Turn off the audio unit before turning off the main audio source. When starting up, turn the volume switch of the power amplifier to the minimum to avoid damage to the sound caused by the instantaneous high volume.
It's volume adjustment.
When using portable music box to enjoy music, it is necessary to avoid turning the volume of the audio to the maximum when it is turned on. Since the audio components have not gone through the warm-up stage when it is turned on, a large volume will make it work at full load at once, causing damage to components. If this happens for a long time, some fragile internal audio components will fail.