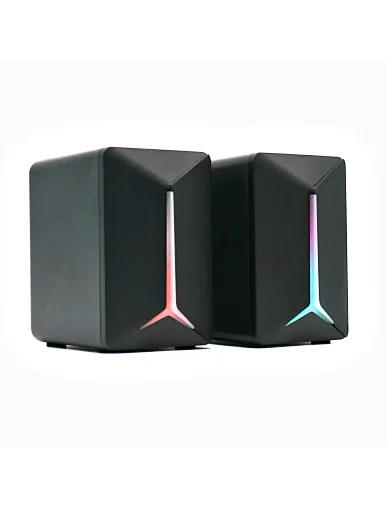 N-116 High quality cable for stable sound transmission. PC Gaming speakers
N-116 High quality cable for stable sound transmission PC Gaming speakers
N-116 High quality cable for stable sound transmission PC Gaming speakers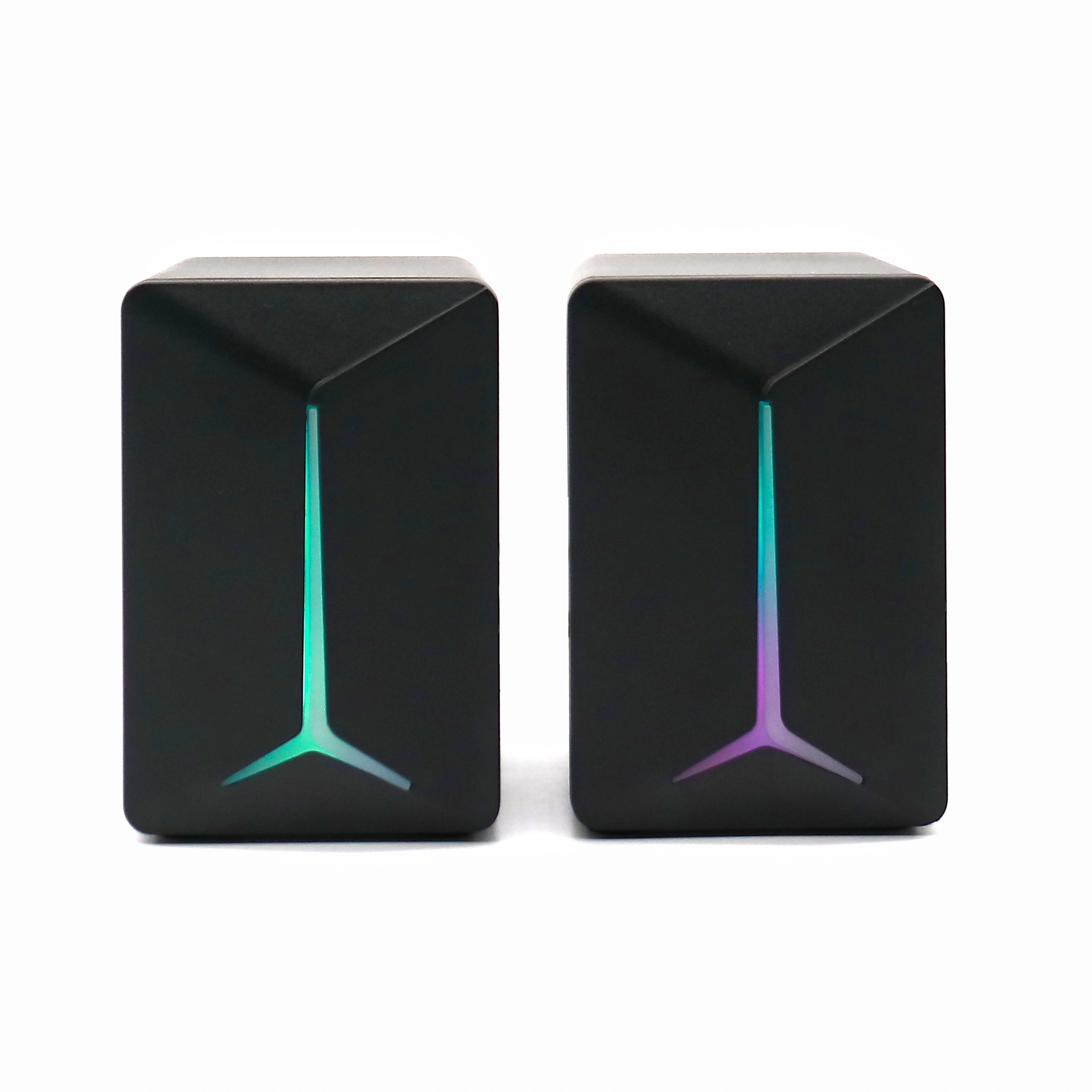 N-116
 Computer speakers are equipped with an advanced 3W*2 sound drive unit and a subwoofer bass sound drive unit with 2.
0
 channel. Stereo speakers deliver rich and clear stereo sound with strong bass, offering you a superior auditory feast. So you'll enjoy your favorite music, videos, and streaming content.

Desktop speakers automatically change 7 different colors during play, which is attractive in the dark. Your desktop will look cooler when playing games, watching movies, and listening to music. 

High quality cable for stable sound transmission. PC Gaming speakers compatibility with PC, laptops, desktops, notebooks, Kindle Fire, smartphones, tablets, MP3, MP4, and more devices. 3.5mm audio interface and USB power supply suitable for most audio players. Just plug and play(no driver needed).