OEM Customized Subwoofer Sound System Computer Wired RGB Gaming Speakers
2.0 desktop speaker is a two channel stereo speaker; In terms of form and structure, it is generally divided into two types: separated type 2.0 and integrated type 2.0; The separate 2.0 speaker is a combination of two independent boxes, which are left channel speakers and right channel speakers.
N-95S RGB 2.0 Gaming Speaker
---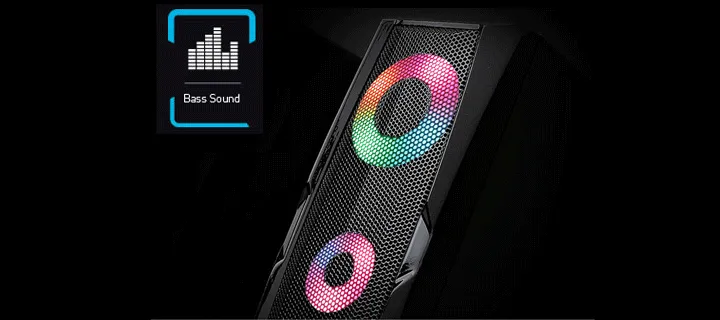 Powerful and Clear Sound

N95S gaming computer speaker equipped with upgraded dual 3W drivers, use anti-magnetic technology to suppress static and noise. Provide clear and powerful stereo sound for you when you enjoy movies, music, and games.
---


Automatic Cycle Lighting

N95S computer accessories gaming speakers have touch control RGB light. The pc speaker will alternately emit different colorful lights during use, perfect for your RGB gaming equipment.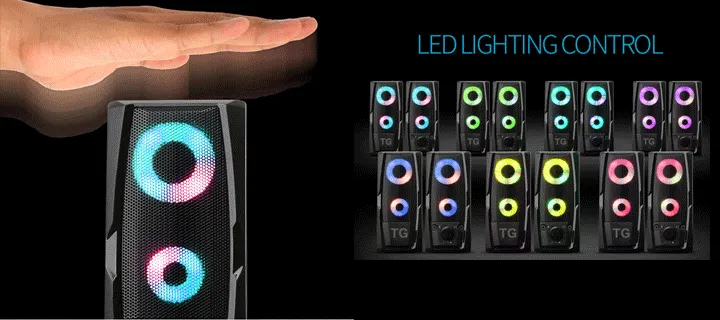 ---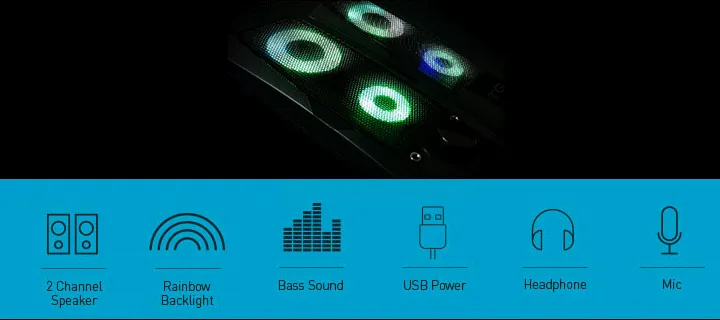 Simple Setup
 
This wired game speaker is USB powered, just plug into the USB port for power and plug the 3.5mm jack into your audio device. suitable for most music players, smartphones, desktop PC, tablets, cellphones, monitors, MP3, TV, Xbox, PS4 game consoles.
---
  
One-Knob Design, Headphone & Microphone Jack
 
The control knob on the front of the RGB gaming speaker can easily turn on/off the speaker and accurately adjust the volume. The 3.5mm headphone jack, can help you enjoy movies, music, or gaming at late night and without disturbing your family or roommate.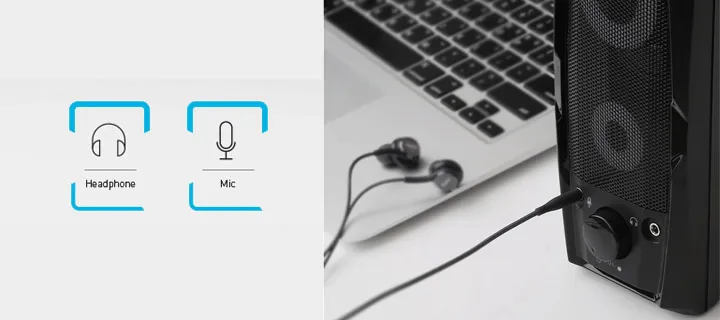 ---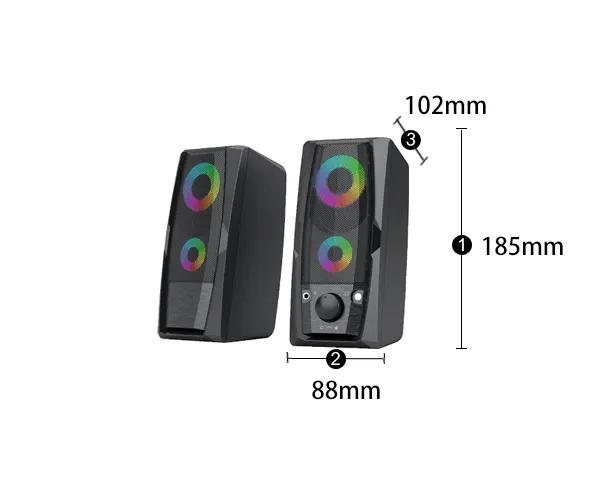 DIMENSIONS & WEIGHT
1. Height: 185.00mm (7.28") 
2. Length: 88.00mm (3.46") 
3. Width: 102.00mm (4.01")
Starting Weight: 1600g (2.25lb)
Important Details
Weights vary depending on configurations and manufacturing variability.
---
Huizhou Kingleon Technology Co., Ltd.