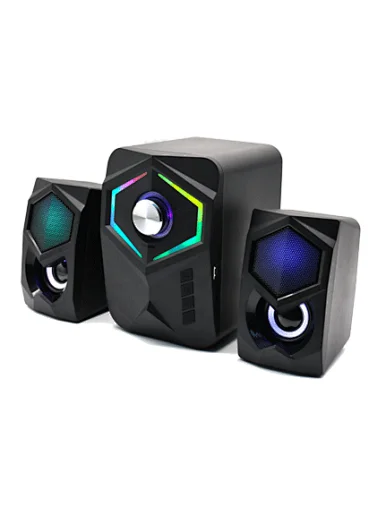 Computer Desktop Rgb Speakers Backlight 2.1 PC Speaker Professional PS4 Game Speakers With Subwoofer
Toogee N175BT 2.1 RGB Gaming Speaker Subwoofer With Stereo Bass Sound By Kingleon Manufacture.
N175BT 2.1 RGB Creative 2.1 Speakers For PC
---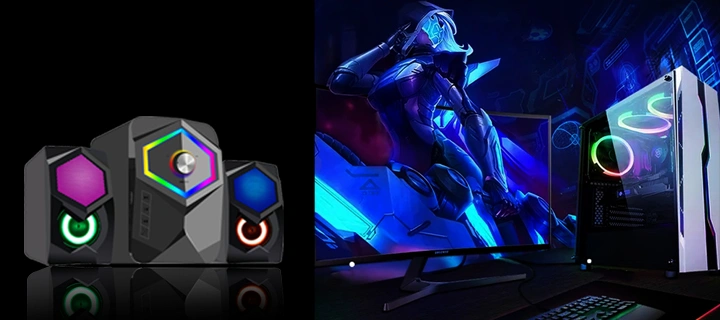 2.1 Speaker With Subwoofer System

2.1 PC speakers N175BT provides stereo bass performance.A small computer speaker.
---




Glowing LED Speakers

RGB Lighting Flashing 2.1 computer speaker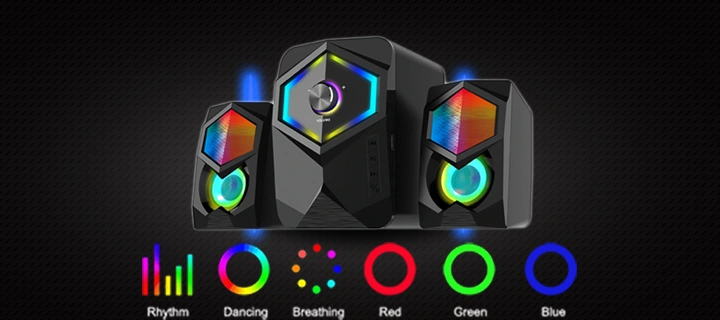 ---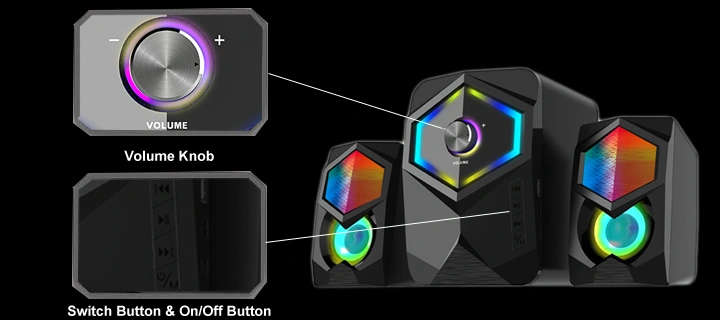 Easy to Control Volume & Switch Songs

 Volume controls knobs of the subwoofer.Using the last button, turn off/on 
---

  
Plug-and-Play & Wide Compatibility
  2.1-speaker system is powered by a USB cable.Connected via either 3.5mm aux-in or Bluetooth mode.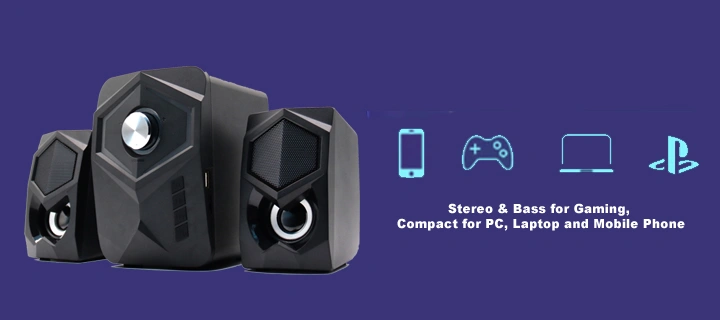 ---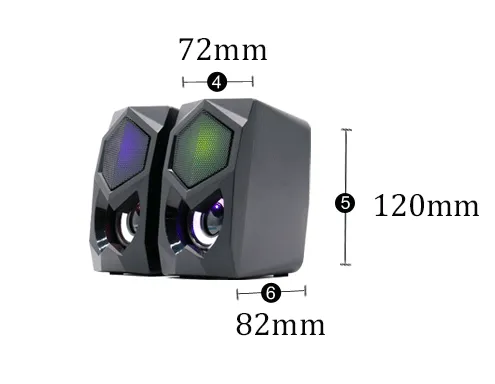 DIMENSIONS 
---
Huizhou Kingleon Technology Co., Ltd.