Solution to low sound of small desk speakers?
author: huang
2022-09-16
2.0 GAMING SPEAKER| 2.1 GAMING SPEAKER| GAMING SOUNDBAR| GAMING HEADSET
What if the small desk speakers is low?

Many people like to watch videos or listen to songs on their computers. But if they encounter the problem that the sound of the speakers is too low, they will nod their heads. Why is the sound of the speakers so low? Did something go wrong?
Next, let's take a look at the troubleshooting of computer speakers.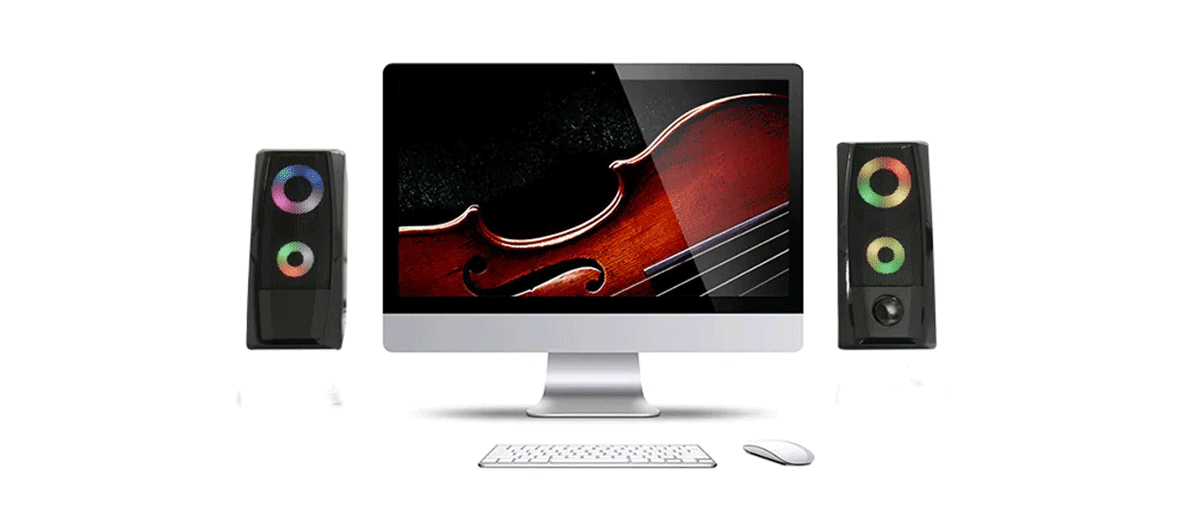 1. The sound card driver may be incorrect. Reinstall it.

2. The volume is mute. Turn on the small speaker and remove the mute.

3. Turn off all the volume, turn on the small speaker and turn up the volume.

4. The audio output and audio input are confused. The output is green and the input is pink.

5. The front audio jumper is incorrect. Open the chassis and adjust it according to the motherboard manual.

6. Sound card hardware problem, replace it.

7. The sound option is closed, and it is opened in the Control Panel Open Sound option.

8. There is something wrong with that song.

9. The common end of the audio cable connecting the computer to the stereo is broken.

10. The plug or socket of the audio cable has rust or oxide, which causes the resistance to increase.

11. There is a problem with the front of your stereo.

12. The volume control potentiometer is worn, replace it.

13. If the feedback resistance of the power amplifier increases, the gain will decrease and the sound will be low!

The above is about how to deal with the low sound of the small desk speakers, and how to troubleshoot the small desk speakers. I hope it will help you!