Solution To Speaker Noise (II)
author: Ada Wu
2022-12-29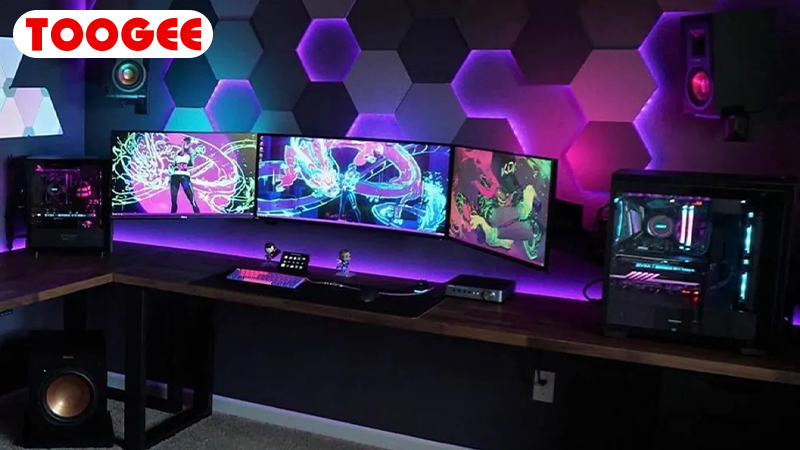 Noise caused by potentiometer damage: it can be solved by fixing the volume and increasing the wire controller

USB devices interfere with each other: generating noise

Solution: Use a

USB charger to power the speaker

or plug the speaker and other devices into different USB ports

At present, many mini speakers for pc are powered by USB. When using other USB peripherals, users can often hear the noise from the speakers. 

When the card reader starts reading and writing data, the noise will appear immediately, and even the click of

a hard disk can be heard from the speakers

.


Why does this happen? Whether it is a desktop computer or a laptop, generally every two USB interfaces are a group, and the power supply between each group of USB interfaces is connected without any isolation.

In this way, the fluctuation and interference signal of the power consumption of the device on the USB interface will affect the power supply of the other USB interface, thus affecting the device on the other USB interface.

In this way, the noise of various peripherals will be powered through the USB interface, honey into the speaker, and then through the amplification of the speaker, we can hear various noises from the speaker.


In this case, it is the best way to use a separate USB charger to power the speakers, but many USB powered speakers have a one line connection function, that is, the USB interface is responsible for both power supply and audio transmission.

In this way, after using the charger, the one line connection is not possible, and only the USB interface of the computer can be inserted.

In this case, if a USB interface is connected to a speaker, do not plug other devices into another USB interface in the same group, especially the mouse, mobile hard disk and other devices that are easy to interfere with the USB speaker connection.


After connecting USB speakers, insert other devices into the same group of USB interfaces, which is easy to cause interference.