Types Of TV Stereo Sound Box
author: Ada Wu
2022-12-19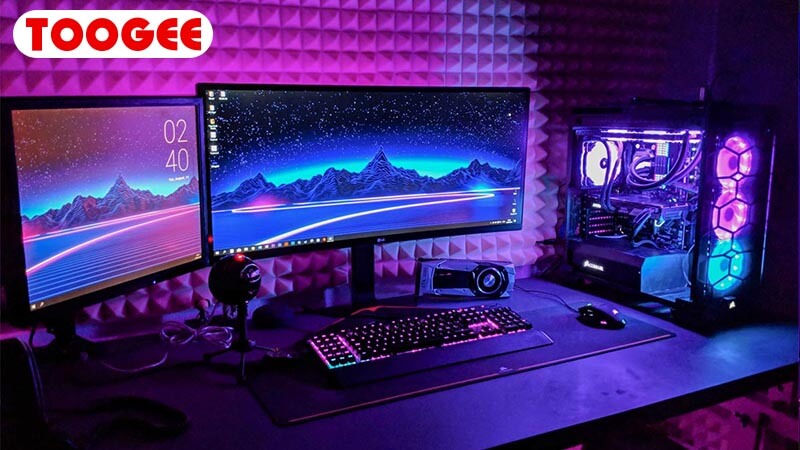 Before choosing a

sound system wired speakers for TV

 , let's briefly understand the sound system. At present, TV sound audio speakers systems on the market are mainly divided into the following three types:
· Sound Bar (bar or flat design)
· Sound Bar+subwoofer combination sound
· 2.0 sound box similar to traditional structure


Features and Differences of Three Kinds of TV Audio

Soundbar(short TV speaker) has two kinds of sound models: long and flat, which are characterized by free placement, simple connection and no space occupation. Users can put it on the TV cabinet, hang it on the wall, or put the TV directly above the stereo (applicable to flat sound blaster), which is very convenient.


Sound Bar/Blaster+subwoofer is a bass effects equipped for Soundbar. It can make up for the low frequency shortage of Sound Blaster and bring surging and shocking sound effects. It is especially enjoyable for those who like watching movies and concerts at home. However, for the pure music control friends, the analytical power of the sound is slightly average, and the sound details are not rich enough.


The

2.0 TV sound system

 portable speaker good bass should be the most familiar one. It is not very different from the 2.0 sound box connected to the computer. It can be placed on both sides of the TV.

The left and right channels have a large spacing, so it can bring a larger sound field. Compared with the Sound Blaster, the 2.0 sound system at the same price has better analytical power, richer details and more exquisite sound. It would be better to add a subwoofer to form a 2.1 sound system, so that the low, medium and high frequencies can basically meet the daily audio and video needs.


After knowing the types of TV speakers bar, what kind of stereos are suitable for your home? In fact, the selection of TV speaker system is the same as that of TV, which needs to take into account the actual situation: the size and function of the stereo, the living room area, furniture layout and placement.




According to the home environment of most friends, it can be roughly divided into three categories.





The recommended scheme of large house type+large TV+large TV cabinet is as follows:



· Large family home environment generally has a large living room space, which is suitable for using multi-channel TV stereo, and the shocking stereo sound effect is especially enjoyable to watch movies.




The recommended scheme of small house type+small TV+small TV cabinet is as follows:



· Sound blaster, especially flat sound blaster, is very suitable for use on small TV cabinets.
· 2.0 Audio, which can be used with a small TV cabinet to form a good sound field and sound effect, but there are some small problems in wiring.




The recommended scheme of small apartment+wall mounted TV is as follows:



· Sound blaster or sound blaster+subwoofer, the sound blaster should preferably be a wall mounted bar sound blaster, and the subwoofer should preferably be placed on the ground. Low frequency has no directivity and needs good resonance, so it can get better results when placed on the ground.

· 2.0 Audio, it is better to use it with the speaker foot stand, but the foot stand will take up a little space.