What is a subwoofer, what are its functions and characteristics?
author: Holly
2022-11-30
The subwoofer, also known as
the subwoofer
, is mostly used in disco dance halls, and large outdoor concerts are used as auxiliary speakers. It is mainly to separate the 20-120HZ frequency band from the main power amplifier, so as to reduce the frequency band of the negative of the main power amplifier, thereby reducing the opportunity for the main power amplifier to produce intermodulation distortion, so that the main power amplifier can output at full power without breaking sound.
The loudspeaker used in the subwoofer is different from the loudspeaker used in the low-frequency division part of the general three division loudspeaker. As a three-way loudspeaker, the audible frequency range is evenly radiated by three loudspeakers, i.e. high, medium and
low loudspeakers
, and the frequencies and amplitudes of different sound sources in the pickup field are reproduced. What the subwoofer should show is: explosion, thunder, aircraft roar and other subwoofers and subwoofers.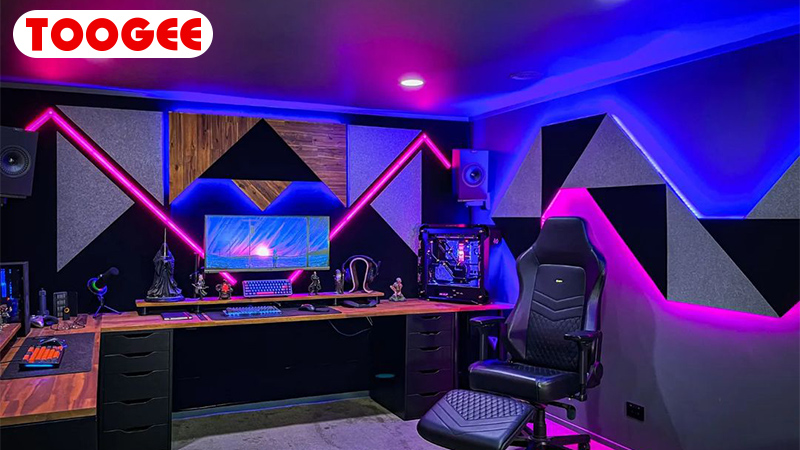 The subwoofer shall have the following characteristics:
First of all, its frequency should be in the lowest frequency band of audible sound, and the range should be 20 Hz to 120 Hz. Speakers are required to reproduce such heavy and low frequency sound well! The yoke ring and central washer, which are connected with the speaker cone basin and enable the cone basin to move linearly under the electromagnetic force, have enough flexibility. The yoke ring can be made of different materials and processes to obtain large compliance, so that it can reproduce the loudness of the original pickup field and the orientation of the sound image. secondly
(1) The subwoofer reproduces the explosion, thunder and aircraft roaring, so it is required that the subwoofer can bear more power.
(2) It can be seen from the characteristics of human hearing that the sound pressure level of low frequency sound with the same loudness in the audible segment is more than ten or even tens of decibels higher than that of k sound.
From the two points in (1) and (2), it can be seen that the subwoofer needs to output a large amount of power. From the perspective of speaker structure, as the output power increases, the diameter of the speaker basin generally ranges from 300m to 750m to larger, and the large-diameter microphone can radiate greater sound power.
The principle, structure and characteristics of the subwoofer are simple. But it has greatly affected people's quality of life in daily life. Imagine that if there is no bass speaker in the cinema, the action scenes of the explosive signs in the movie will become very boring. It is difficult to accept a world with incomplete sound.