What kind of equipment does the computer sound belong to?
author: Ada Wu
2022-12-19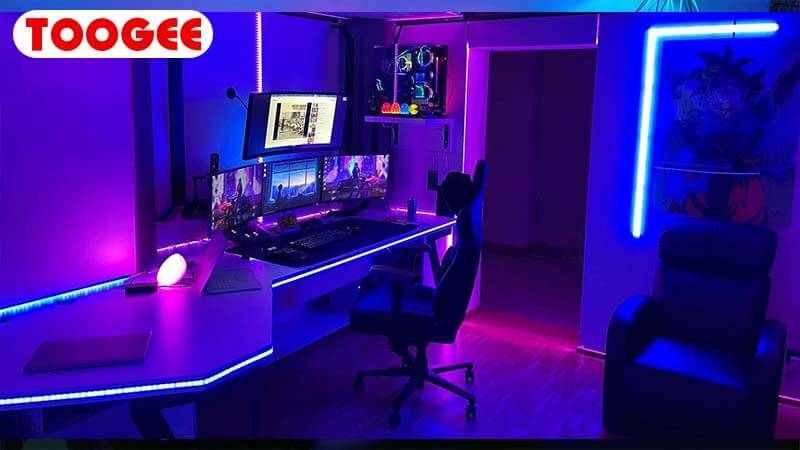 The 
computer surround sound speakers
 audio belongs to the audio output device.
Audio output devices are sound card hardware devices as well as computer output devices. Audio output devices are devices that transmit sound, such as frequently used earphones, speaker audio, headphones, etc. Even small speakers, amplifiers, etc. can be classified as audio output devices.
Computers have input devices and output devices, such as computer keyboards and mice. These are input devices. Some voice recognition systems and voice input devices are input devices. There are also many output devices, including printers, earphones, sound box speakers, etc., which are all output devices.
Extended data:
Some audio output devices, such as usb microphone headphones, basically do not need to install drivers. The required driver is the driver of the computer itself. It is necessary to install the driver of the sound card.
These devices are audio output devices. If there is no
audio output device
, there is no sound card (or it is broken) or the sound card driver fails.
There are generally three sources for installing sound card drivers. The first is the sound card driver that comes with the operating system. The second is that there are drivers in the CD attached to the motherboard; The third is to download the corresponding driver from the designated official website. The installation is basically based on the operation prompts.
Audio equipment is mainly a general term for audio input and output equipment. It includes many types of products, which can generally be divided into the following categories: power amplifier, speaker, multimedia console, digital mixer, audio sampling card, synthesizer, medium and high frequency speaker, microphone, sound card and earphone in PC, and other peripheral audio equipment: professional microphone series, earphones, radio and PA system, etc.