Which style is better, 2.0 speaker or 2.1 speaker ?
author: Ada Wu
2022-12-07
2.0 GAMING SPEAKER
|
2.1 GAMING SPEAKER
|
GAMING SOUNDBAR
|
GAMING HEADSET
Which style is better, 2.0 speaker or 2.1 speaker ?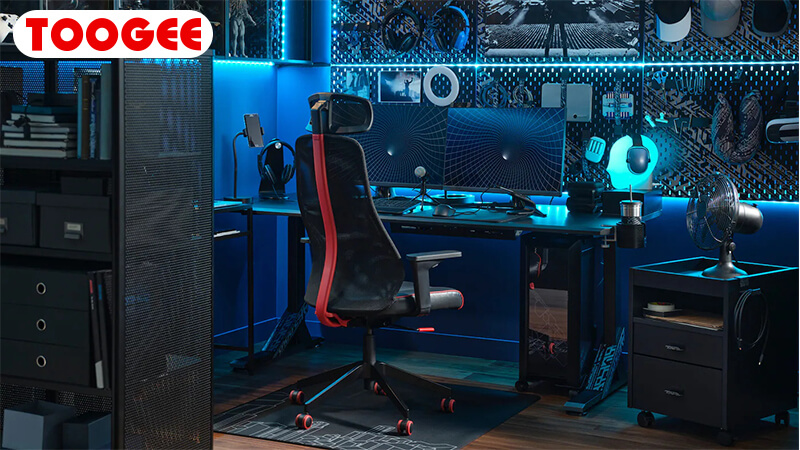 2.0 and 2.1 speakers have always occupied a large market share. Compared with the two, 2.1 speakers account for a larger proportion. Most PC users will configure a set of 2.1 speakers for themselves. Next, let's learn the difference between

2.0 speakers and 2.1 speakers

 

in detail

.




Which is better, 2.0 speaker or 2.1 speaker:

From the perspective of listening,
Computer speaker 2.1 has no independent IF unit. Although it adopts a two frequency division design, it only has a subwoofer and a tweeter, so it lacks performance in the mid-range. 2.1 speakers crossover point of the speaker is set below 300Hz. Human voice is sensitive to medium and low frequency sound with frequency below 12000 Hz, and the sensitivity will decrease with the increase of acoustic frequency. So for 300Hz, what we can feel is the thick low frequency. Therefore, 2.1 speakers cannot provide us with good medium frequency and high frequency sound.

In order to control the frequency division distortion in the frequency band that is not easily perceived by the human ear, the frequency division point of 2.0 computer speakers subwoofer  is usually set at about 25000 Hz. 2.0 speakers can focus more on IF performance, and the IF part is the most abundant part of vocal performance, which is why the vocal part of 2.0 speakers is relatively more durable. Therefore, in order to improve the overall sound quality of the speaker, it is essential to configure a high-quality mid-range unit.

Which is better, 2.0 speaker or 2.1 speaker?

From the perspective of structure,
From the perspective of subjective listening, the sound of 2.0 speakers is full and the voice is naturally sweet (this is the performance of the mid-range part). In terms of background music and string instruments, its performance is more delicate, especially in the string part. The performance of a high-quality 2.0 speaker in terms of musical instruments is excellent, and we can clearly hear a variety of soundtracks. This is very important for carefully tasting music, which is why many music lovers like to buy 2.0 speakers.

Whether watching movies, playing games or listening to music, the most prominent feature of 2.1 speaker is its thumping bass. When the bass knob is turned up, you can even find that the deep bass has covered the high pitch from the satellite box. Friends who have sung K and jumped over Di should be very familiar with this feeling. The loud bass speakers with a strong sense of rhythm can really make us enjoy listening and even vent our bad emotions. However, we do not need such listening experience every day. It is a good choice to watch a blockbuster or play a popular game for two hours.


The 2.0 speaker is suitable for music taste, while the 2.1 speaker is suitable for watching movies and playing games. In fact, I think it depends on my listening preference. For mass users, it is unnecessary to purchase two speakers at the same time. From the perspective of market sales, 2.1 speakers account for a larger share, and the corresponding population is mostly young PC users.